The Best and Worst Record Stores in Edmonton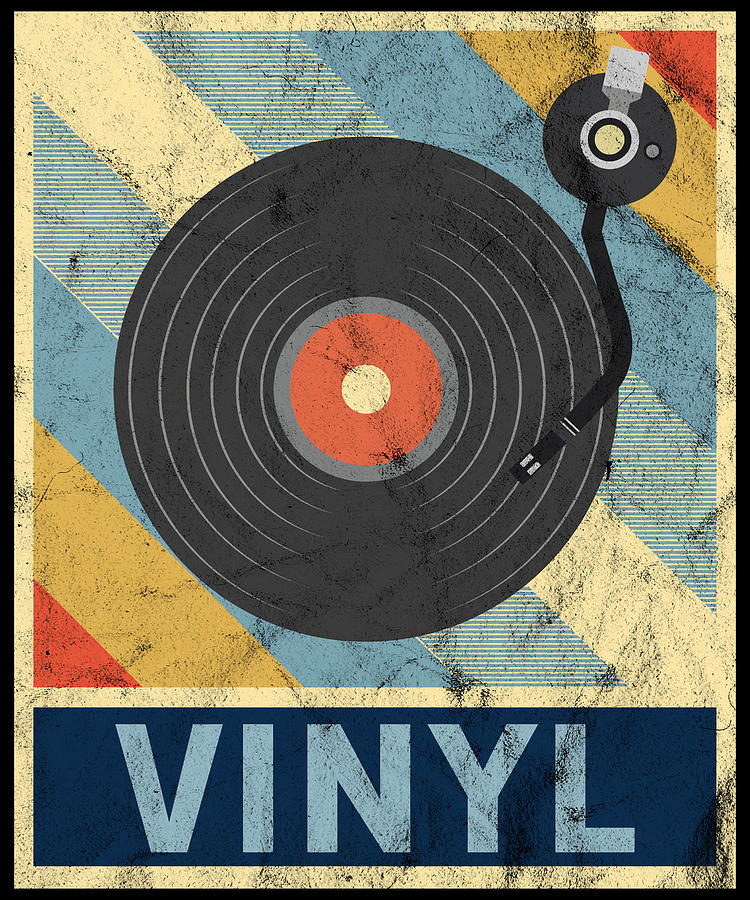 ---
Guide by Jordan Lamash
---
Editor's note: Jordan was unable to visit one of the most celebrated of Edmonton's vinyl stores, Freecloud Records, for this survey, as it is is currently closed for extensive renovations. His comments on Freecloud will be added when it reopens.
---
Best of the Best
Record Collector's Paradise
EROC Records
Best of the Rest
Listen Records
Not Bad, but not Essential
Blackbyrd Myoozik
Revolver
Unexpected Gems
Old Strathcona Antique Mall
Not Worth your Time
Sunrise Records
---
So you've decided to get into vinyl, huh? Maybe your mom or dad had an old record player that you've unearthed from the attic. Maybe you feel nostalgic and remember your grandma cranking the phonograph she had in the dining room when you were little. Or maybe you're just sick of listening to music through a cell phone and want something more tangible. Whatever the case may be, everyone has their own reasons for joining the vinyl community. But the real question is – aside from garage sales and inheritances, where can I actually get records in Edmonton?
Surprisingly, there are actually more spots to collect records in the city than you'd think. Hopefully, at least one of these stores will appeal to you, and you will fall in love with record collecting more than you already have. And if you decide to become an active member of Edmonton's amazing audio community – even better.
Remember before diving into this article that no record store is bad at its core. They can be poorly managed, understaffed, under stocked or lacking variety – but this does not make them bad. Each store I mention has at least one unique thing that differentiates them from other competitors. Even a poorly managed record store deserves to be supported as long as it keeps another small business alive and contributing to Edmonton's vinyl scene. Even greatly run stores (like my personal favourite, Permanent Records) can go out of business just from from declining sales and increased operating expenses – so if you like a record store, even for one tiny reason, make sure to let them know by buying their products!
---
The Best of the Best
---
Record Collector's Paradise
11004 150 Street NW
Best for: Fans of all genres. Vintage audio gear collectors. Music memorabilia.
Record Collector's Paradise – it sure is! Far and away, RCP is the best one-stop-shop record store you'll find in all of Edmonton. I'll even take this one step further by saying that I rarely shop at other local competitors anymore because RCP is that good. If I was a kid, then RCP would be my candy store.
Firstly, the store goes above and beyond in its product offerings – not merely stocking records, but also CDs, cassette tapes, 8-tracks, concert films, audio gear, memorabilia and even vintage concert t-shirts. If you're not into records, but are just a fan of music in general, then there is still plenty to purchase. Compared to more established record shops in Edmonton, RCP easily has the widest variety of merchandise I've seen (which is surprising, seeing as they only opened in late 2015).
However, this competitive advantage may have something to do with RCP's size. RCP is easily one of the biggest, if not the biggest, record store in Edmonton – boasting row upon row of bins to look through, as well as an extensive array of wall shelving to support their massive CD and tape offerings. Not to mention that there's also a decent sized garage attached to the back of the store that is used for overstock and storage, as well as a separate room just for audio gear (i.e., turntables, speakers, receivers, preamps).
The selection and organization of the records themselves is something to behold, too. Not only is each row organized by genre, but it's also broken down further into subgenres to easily find what you're after (mainly for music nerds, like me, who feel that "punk" and "jazz" simply isn't enough). Furthermore, the alphabetization of artists in each genre is done with surgical precision. RCP even goes further by sorting albums under each artist by release date (newer albums up front, older releases in the back).
Even more impressive is that RCP stocks an equal amount of brand new reissues and used albums, which is wonderful for both new collectors who might not care about getting an older pressing, and experienced collectors who do. One nice touch about RCP's used albums is that they're all clearly graded with a sticker, meaning you won't have to pull the record out and check the condition for yourself.
Almost every time I shop there, I have been able to find an early, if not original, pressing of an album just sitting in the bin. And if you want a super rare pressing of, say, a Beatles or Stones album (some of which can run for hundreds of dollars) – all you have to do is ask! RCP's rare releases are kept in the back under lock and key, but they will happily let you purchase them if you tell them what it is you want.
RCP's owner, Bruce, and long-time clerk, Reg, are also two of the most knowledgeable people I've met in Edmonton's vinyl scene. They're not only a living encyclopedia of music history, but also knowledgeable about audio equipment as well. Within minutes, they could tell you what amp or speakers would pair well with your current audio setup.
The prices of RCP's vintage audio gear are unbelievably fair. While you might be able to find something on Kijiji for $200 – $500 less than what RCP sells it for, RCP provides value to the customer by cleaning and servicing their equipment prior to sale, and also offering warranty options. RCP also has a handful of record cleaning accessories to choose from, which you can tell are high quality as the staff uses them themselves as a testimony.
Finally, worth mentioning is RCP's Instagram and website, which are updated several times throughout the week to let customers know about new arrivals, special events, and changes to store policies (particularly helpful at this time).
If there is one drawback to RCP, it's the location. While being situated on the west side of Edmonton is fine and dandy, RCP is oddly nestled at the start of a residential street, far away from the major shopping centres of the area. RCP also shares its building with a violin shop next door, meaning there can be limited parking depending on how busy either business is. But, with its fantastic reputation among Edmontonians, it is well worth the drive.
COVID-19 Restrictions: Mandatory masks, hand sanitizer, and social distancing. Limit of 5 people in the store. Curbside pickup for online or phone orders.
---
EROC Records
Booth 118, 12011 111 Ave NW (Super Flea Market building)
Best for: Collectors of original pressings. Fantastic record grading. Fun for large groups.
EROC Records is definitely the most unique record shopping experience Edmonton has to offer, as its whole store is located inside of the Super Flea Market on 111 Ave (a 5 minute drive west from Kingsway Mall and the NAIT campus).
This can make the shopping experience ideal for families or large groups of friends, as there will be something for everyone among the various booths and vendors.
However, the uniqueness of EROC's location comes with a caveat, as the flea market itself is only open on Saturdays and Sundays. This can make it hard to visit EROC as often as one would like, especially if you have other commitments to attend to on the weekend. But this is only a small complaint among so much this store has to offer.
EROC's booth at the flea market is no larger than a big living room, so it is relatively small when compared to more prominent competitors. However, the fantastic organization of records, as well as the back room filled with shelf upon shelf of extra stock, truly make EROC seem bigger than it actually is (this is in contrast with a disorganized store like Revolver, which I cover below).
Record grading is also one big advantage of EROC that has me coming back. I would argue that their record grading is the most accurate in the city, and quite conservative too (a record that I might call near mint is usually labeled at a lower grade, just to be safe).
After the shop's owner, Terry Primrose, caught me examining a Simon and Garfunkel LP for imperfections the first time I visited EROC, he immediately put all of my worries to rest by guiding me through his step-by-step process of grading records. Ever since this encounter, I have never inspected a single album I've purchased from EROC – and I haven't been disappointed.
Selection is always excellent at EROC. On one side of the booth, you have primarily guitar-based genres like rock, punk, metal, and folk. On the other side of the booth can be found more vocal-based genres like pop, jazz, R&B and gospel. If there is one thing to nitpick about genre, it is the rather small selection of hip-hop and electronic – although this isn't a huge deal for me as I don't listen to those genres exclusively.
The LPs at EROC are mostly used, but they do get some new releases and reissues in from time to time to keep things current. Rare releases, exclusive pressings, and obscure artists can also be found by simply asking Terry (or his wife, who helps run the booth) to look in the back room for you. You'd be surprised at the number of underground and up-and-coming artists they actually stock.
Pricing at EROC is always fair and justified, and maybe even a little underpriced. You can tell that Terry takes a lot of pride in running his store and making sure it is easy to navigate – and this hard work of his definitely pays off in the end.
To make things even better, there are also a couple dollar bins to look through if you're feeling extra frugal. This is usually reserved for slightly damaged records – but often includes records missing artwork, liner notes, or inner sleeves (meaning no imperfections with the actual vinyl), as well as completely fine albums that just haven't sold for one reason or another.
One last thing to note about EROC is their great social media presence. While their website could use a revamp, their Facebook feed is constantly being updated with special offers and new arrivals, which can serve as a great motivator to visit if you see them post a rare album you're on the hunt for.
COVID-19 Restrictions: Mandatory masks. Social distancing and hand sanitizer encouraged, but not mandatory.
---
The Best of the Rest
---
Listen Records
10443a 124 Street
Best for: Experimental music. Underground artists. Local up-and-comers.
Listen Records was the second record store I ever went to in Edmonton. When I finally stepped foot into Listen at the age of 17, I could instantly tell that the store was made for weird kids like me who didn't listen to what was trending on Spotify or being played on the radio. Instead, when I asked the clerk if they had any Swans albums during my first visit, she simply replied, "Which era?" How could that not put a smile on your face?
From there, Listen has become my go-to for obscure and avant-garde artists, as I know going in that any and every artist I name won't be met with a perplexing facial expression (as is the case at some other stores).
While Listen's catalog of LPs contains many artists that you won't be able to find anywhere else in the city, this almost comes at a fault. You'd never think that a record store could be "too weird," but unfortunately Listen kind of is.
They primarily serve a niche audience searching for underground and experimental artists, so finding an album from a globally recognized artist (like Madonna, for example) can actually prove more difficult than what it appears. If they stocked more popular and contemporary artists, I would easily put Listen at the top of this list.
Listen does a lot right, too, including categorization and organization of records. They're one of the few record stores in Edmonton (along with Record Collector's Paradise) that actually breaks down their bins into subgenres – which I guess you'd have to considering their audience.
Cleanliness and tidiness also gets another point from me, which isn't too hard as their store isn't that large to begin with. Listen's floor plan is a weird zig-zag shape with brightly painted walls and eclectically dressed staff – all of which add to the store's "against the grain" positioning. Even before COVID hit, their online shop was being updated regularly so you could see what they had in stock before making the trip.
They also sell audio gear and record cleaning accessories, which is great for those just entering vinyl. Although, it is worth noting that they exclusively stock Rega turntables, preamps, and integrated amplifiers (likely as part of an endorsement), so those who prefer more variety should choose another store.
Location isn't bad either at 124th Street and Stony Plain Road, which is one of the best areas of the city for foot traffic and public transit. Parking can be hard to find as the area is mostly street parking – so practice your parallel parking skills before going!
At the end of the day, Listen is a fine store that has done well targeting the niche market of experimental music lovers.
COVID-19 Restrictions: Curbside pickup only. Order online or by phone.
---
Not Bad, but not Essential
---
Blackbyrd Myoozik
10442 82 Ave NW
Best for: New releases. Indie rock and folk. Reissues of older albums.
When I started my record collecting journey at the age of 16, Blackbyrd Myoozik was the first store I chose to visit. Walking in, I was initially taken back at how modern and clean the store's décor was. The lighting was bright, the hardwood floors were spotless, and the walls looked like they were just painted yesterday. Any preconceptions I had of record stores before (i.e., being outdated) were thrown out immediately.
However, after a few visits, I quickly learned that Blackbyrd's store layout is one to watch, as it can easily suck you in. While the store may seem small and narrow at first glance, it is deceivingly so. I've often found myself spending well over an hour at Blackbyrd, digging through the various bins of rock, pop, jazz, blues and hip-hop. If you're a fan of all genres, and just want to pick up the most popular albums of each, Blackbyrd will certainly have more than enough to choose from.
But sadly, I found that as I refined my musical palette and started listening to more experimental artists, there were less and less albums I wanted each time I visited. Now, this isn't to say Blackbyrd is a bad record store – as it's not – but I just find their selection caters a tad to hipsters who wear toques in the summer, listen to Sonic 102.9 religiously, and go on and on about that one time they were front row at a Mumford and Sons concert.
If you're a huge fan of Americana, indie rock, and contemporary folk – Blackbyrd is hands down the place you want to be. But if you like more obscure and heavy subgenres like post-rock, drone metal, or screamo (for example), you probably won't find what you're looking for (I'd recommend Listen Records instead).
Another important point to mention is that a majority of Blackbyrd's records come shrink-wrapped brand new. This means that your favourite David Bowie or Pink Floyd album from the 70's will likely be a reissue from 2010 or newer. While this is fine if you don't particularly care about what version or mix of an album you get, vinyl snobs who are a little more particular may want to try a different store, as Blackbyrd's used bin is severely under stocked.
One thing I will give Blackbyrd, though, is its great location (in the heart of Whyte Ave). This makes it convenient to access by many forms of transport (including bus, bike, and foot), and has led to great success for Blackbyrd as they've grown throughout the years (so much so that they opened up a second location in Calgary in 2018).
In closing, while Blackbyrd may not offer the genres I'm specifically interested in or give me that "grandma's basement" feel of more nostalgic stores, I will commend them for targeting a younger audience (who we desperately need in the vinyl community), doing it well, and gaining all the success they've gotten independently.
COVID-19 Restrictions: Mandatory masks, hand sanitizer, and social distancing. Limit of 4 people in the store. Curbside pickup for phone orders (no online ordering).
---
Revolver
Three locations:
Mill Woods Town Centre
Bonnie Doon Shopping Centre
Westmount Shopping Centre
Best for: Convenient locations. Used albums at cheap prices.
Revolver, to me, is one of the oddest record shopping experiences you'll find in Edmonton. While each location isn't inherently bad (actually, the selection at all three is pretty good), from a branding perspective, I just feel that Revolver doesn't know what it wants to be.
Right now, it operates as a used record seller where customers can trade in albums they no longer want, or that they've inherited from older relatives. In theory, this is not a terrible business model, as Revolver always has a wide variety of genres in its store ranging from pre-war 78's to LP's from the early 2000's.
However, it's the execution that throws me off – as there's not really any rhyme or reason to how records are displayed or organized in any of Revolver's stores. With more structure, I could see Revolver turning into a full-fledged record store that even offers new releases, vinyl accessories, and audio equipment.
But with their current store layout, I could also see them turning into a thrift store – stocking records to the same extent as, say, a Goodwill or Value Village.
I often find that my trips to Revolver can be good or bad depending on the day. There is certainly enough selection to find something you like every time you visit, as each store is noticeably spacious (especially considering they're all in shopping malls).
But the overall laziness of staff and disorganization of records means that your ideal album can be hard to find among the multiple bins and cardboard boxes. It turns each trip to Revolver into a scavenger hunt, which can be fun at first, but loses its appeal quickly after multiple visits. I feel that if the staff took a few pointers from more credible record stores, they could really have something going.
Who knows – if Revolver made improvements to the organization of their current stores, there might be the opportunity to expand into larger malls in the future (i.e., Kingsway, Southgate, West Edmonton Mall).
COVID-19 Restrictions: Mandatory masks as per City of Edmonton bylaw. Please check the additional regulations of each shopping centre, as they may differ.
---
Unexpected Gems
---
Old Strathcona Antique Mall
10323 78 Ave NW
Best for: Rock, pop, and country from the 60's – 90's. Fun for large groups.
If you're looking for a fun day out with a large group of people, I would highly recommend the Old Strathcona Antique Mall. Like EROC Records, the Antique Mall not only offers LPs for the collector in your group, but also other nostalgic items that will keep the remainder of your party occupied (i.e., retro comic books, vintage video games, antique furniture and jewelry, etc.).
Located upstairs, the Antique Mall's largest record selection is tucked away in its own little area. While not the biggest in terms of square footage, the Antique Mall's variety cannot be underestimated. In the many times I've been there, I've always been able to score original Canadian and US pressings of 70's and 80's rock albums that you simply can't find anywhere else – which gives it a bit of novelty in my books.
If that's not enough for you, many other booths at the Antique Mall carry vinyl as well, in addition to music memorabilia and old school audio equipment. Since the Mall stocks its items through independent vendors, this can make the shopping experience very rewarding.
Most of the vendors who stock vinyl are also respected figures within Edmonton's audio community, who in turn take extremely good care of the products they're selling. Compared to brick and mortar stores, you can often pick-up some pretty rare albums or electronics for cheap at the Antique Mall. Plus, you can also barter with the vendors if you feel their pricing is unjustified, which is another added bonus.
In terms of genre, mainstream rock, pop, and country is about all you'll find here. Those who are fans of contemporary artists should consider going to a more conventional record store, as the Antique Mall usually carries albums up to the mid-90s, from what I've seen. If you like hip-hop, dance, or experimental music – the Antique Mall simply won't be for you, as there's only a limited selection of each.
Newcomers to vinyl should also be wary of the Antique Mall, as a majority of the records are used, and there's only a handful of staff present that can help you with questions about condition. Bluntly put – you're on your own, so it's best to get familiar with record grading before you visit so you don't buy a scratched or damaged album by accident (I recommend this guide from Discogs).
All in all, the Antique Mall is good for experienced record collectors who have a bias towards the MTV era of music, but it's not ideal for novices who might prefer the security of buying an album brand new. The overall selection of albums definitely pigeonholes the Antique Mall in a specific time period.
However, this is to be expected as the Mall relies on the personal tastes of their vendors. This can be either a good or a bad thing, depending on what you're after. Overall, the experience at the Antique Mall can be hit or miss – you might find something you like, or you might come out with nothing. But hey, that's part of the fun of collecting records!
COVID-19 Restrictions: Mandatory masks. Social distancing and hand sanitizer encouraged, but not mandatory.
---
Not Worth your Time
---
Sunrise Records
Four locations:
Londonderry Mall
Kingsway Mall
West Edmonton Mall
Bonnie Doon Shopping Centre
Best for: Convenient locations. New releases. Top 40 artists.
Commercialized. Commercialized. Commercialized. What else is there to say about Sunrise Records, really? After all, they are the chain that bought out almost all of the Canadian HMV locations back in 2017 as a way to capitalize on the vinyl boom of 2014 – 2016. So I guess the real question is, what do we really expect from them?
They're a retail chain, just like any Wal-Mart or Canadian Tire, so the buying experience is a lot similar as a result. They make displays of products for customers to see, the customer places the products they'd like to buy in their shopping bag, and then an acne-ridden 16 year-old scans the customer's items in the checkout. That's it! That's all there is to it!
I don't want to be too hard on Sunrise, as they do their formulaic retail model well, so you'll always get the same level of service at each location (i.e., the catatonic zombie teenager that doesn't want to be there and stares at their phone in-between customers). Which, in a slightly sick way, is almost okay with me – especially at retail chains like these where less communication with staff is usually for the better.
As for the positives, location is obviously in the picture, as all of Sunrise's Edmonton stores can be found in your neighbourhood shopping mall. This makes it easy to pick up a few records if you're out with friends and family, or just doing some miscellaneous shopping for yourself.
Another advantage is that Sunrise, in addition to vinyl, also stocks a wide variety of CDs, DVDs, and Blu-Rays. So even if you don't find the record you were searching for, you can usually pick up a copy of the newest Oscar winning flick instead – which can be a bonus compared to other stores, where you just leave with nothing.
In terms of selection, I find it off-putting that Sunrise Records even has the word "records" in its name – as it's the thing they carry the least of. In every Sunrise store I've been to (which includes all four Edmonton locations), there is usually only 2 – 3 bins of records (about 10ft long each) to look through. After that, the rest of the store is devoted to wall after wall of movies and TV shows. It almost seems like vinyl was an afterthought to them, even though it was the main focus of their initial sales strategy.
The variety isn't something to write home about either, typically just the current Top 40 pop and rock outfits, in addition to obvious "safe" artists that everyone pretty much listens to (i.e., Michael Jackson). Anyone looking for a used copy (either for preference or to save money) need not walk into Sunrise to begin with – everything in there is new, so you will pay the average $30 – $40 that a new LP runs for these days.
Have I purchased records at Sunrise myself? Of course. Did I enjoy the shopping experience? Not really, but the convenience was nice. That pretty much sums up the appeal of Sunrise Records.
COVID-19 Restrictions: Mandatory masks as per City of Edmonton bylaw. Please check the additional regulations of each shopping centre, as they may differ.
---
Best of the Best
Record Collector's Paradise
EROC Records
Best of the Rest
Listen Records
Not Bad, but not Essential
Blackbyrd Myoozik
Revolver
Unexpected Gems
Old Strathcona Antique Mall
Not Worth your Time
Sunrise Records
---